Miami Heat
NBA 2K22 Roster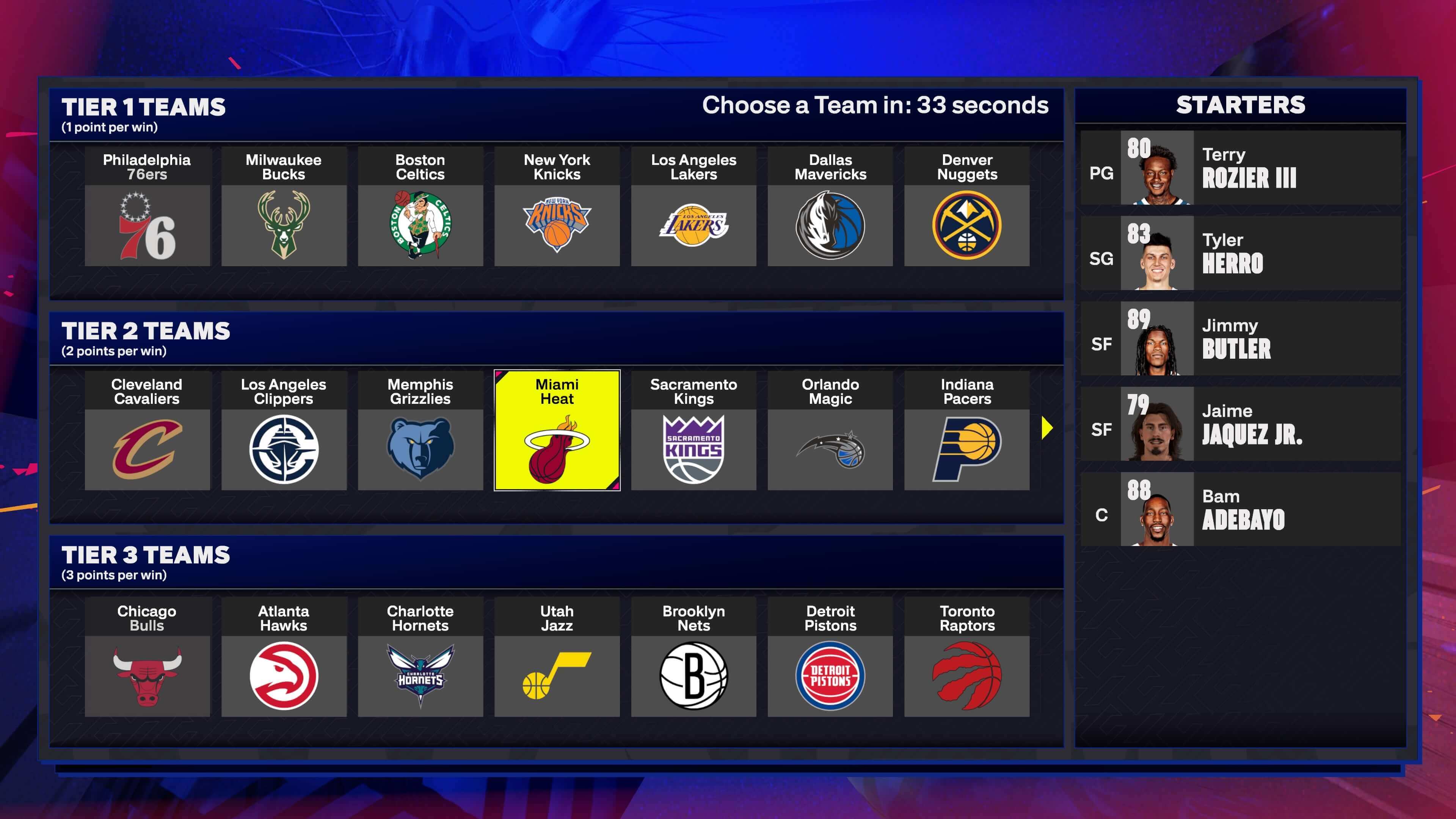 The Miami Heat is a Tier 1 team on NBA 2K22
Miami Heat on NBA 2K22
Founded in 1988, the Heat in its history, had won 3 titles out of 6 NBA Finals appearances. The team's most recent title was won 9 years ago when it defeated the San Antonio Spurs led by LeBron James back in 2013.
Jimmy Butler is Miami Heat's highest rated player on NBA 2K22, followed by Bam Adebayo in second place, and Tyler Herro in third.
Below is Miami Heat's NBA 2K22 full team roster.
Miami Heat NBA 2K22 Roster Gallery
Other editions of the Heat on NBA 2K22
| # | Team | OVR | PLYRS |
| --- | --- | --- | --- |
| 1. | | 92 | 15 |
| 2. | | 82 | 10 |
| 3. | | 81 | 12 |
| 4. | | 81 | 11 |