1985-86 Chicago Bulls
NBA 2K24 Roster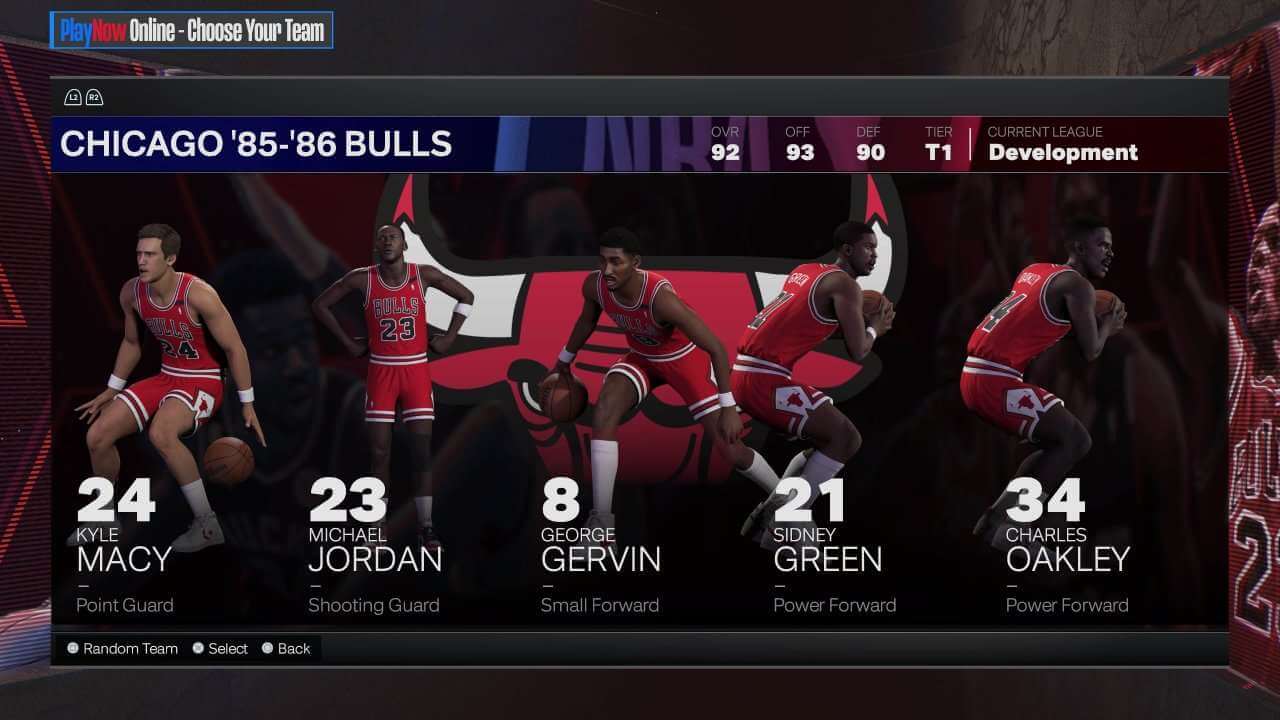 The 1985-86 Chicago Bulls on NBA 2K24
1985-86 Chicago Bulls on NBA 2K24
The 1985-1986 Chicago Bulls had a solid season, finishing with a record of 30-52. Led by Michael Jordan, who was in his rookie year, the Bulls saw glimpses of his incredible talent and potential. Although they did not make the playoffs that season, Jordan's presence laid the foundation for the Bulls' future success and set the stage for their rise as one of the greatest dynasties in NBA history.
On NBA 2K24, Michael Jordan is 1985-86 Chicago Bulls' highest rated player, followed by George Gervin in second place, and Charles Oakley in third.
Below is 1985-86 Chicago Bulls' 2K full team roster.
Missing 1985-86 Chicago Bulls Players on NBA 2K24
#
Player
1.

Ron Brewer SG | 6'4"

2.

Tony Brown SG | 6'6"

3.
4.

Rod Higgins SF

/

PF | 6'7"

5.
6.
7.

Mike Smrek C | 7'0"

8.
Other editions of the Bulls on NBA 2K24
| # | Team | OVR | PLYRS |
| --- | --- | --- | --- |
| 1. | | 93 | 15 |
| 2. | | 82 | 12 |
| 3. | | 83 | 13 |
| 4. | | 84 | 14 |
| 5. | | 81 | 13 |
| 6. | | 80 | 12 |
| 7. | | 79 | 11 |
| 8. | | 80 | 17 |