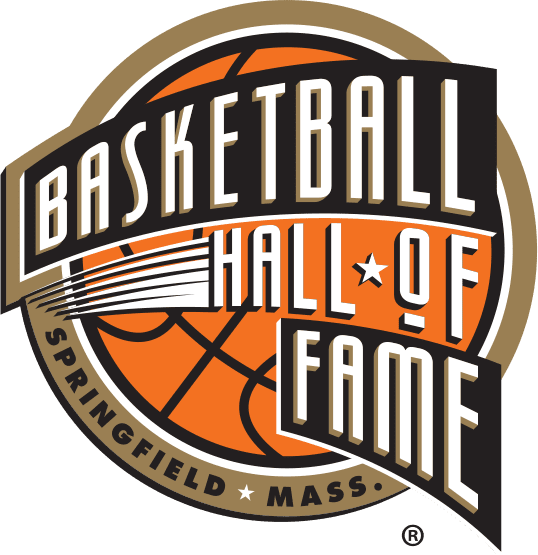 Michael Jordan
NBA 2K22
Nationality: United States
Team: 1995-96 Chicago Bulls
Archetype: All-Around 2-Way
Height: 6'6" (198cm) | Weight: 195lbs (88kg)
Jersey: #23
Prior to NBA: UNC
Ranks #1 out of 691 Classic NBA Players
Ranks #1 out of all NBA Players on 2K
Compare Michael Jordan


5

9

26

21

61
About Michael Jordan
Michael Jordan was a member of the renowned NBA team 1995-96 Chicago Bulls who played at the Shooting Guard or Small Forward position.
Michael Jordan on NBA 2K22
On NBA 2K22, this Classic Version of Michael Jordan has an Overall 2K Rating of 99 with a Build of an All-Around 2-Way. He has a total of 61 Badges in which 21 of them are Hall of Fame Level. Note that Classic Players' ratings never change. Below are his attributes and badges.
97

Close Shot

99

Mid-Range Shot

84

Three-Point Shot

83

Free Throw

98

Shot IQ

98

Offensive Consistency
85

Speed

88

Acceleration

71

Strength

96

Vertical

99

Stamina

98

Hustle

99

Overall Durability
97

Layup

70

Standing Dunk

95

Driving Dunk

40

Post Hook

97

Post Fade

98

Post Control

84

Draw Foul

98

Hands
92

Pass Accuracy

88

Ball Handle

84

Speed with Ball

94

Pass IQ

70

Pass Vision
79

Interior Defense

98

Perimeter Defense

86

Steal

50

Block

98

Lateral Quickness

99

Help Defense IQ

99

Pass Perception

98

Defensive Consistency
52

Offensive Rebound

63

Defensive Rebound

Acrobat
Finishing Badge
Boosts the ability to hit high degree of difficulty layups

Catch and Shoot
Shooting Badge
Boosts the chance of hitting a jump shot immediately after a catch

Clamps
DEF/REB Badge
Boosts the ability to stay in front of the ball handler on the perimeter

Clutch Shooter
Shooting Badge
Increases the ability to knock down shots in clutch moments

Deadeye
Shooting Badge
Reduces the impact of a defender who is closing out

Difficult Shots
Shooting Badge
Improves the ability to shoot difficult shots off the dribble

Fade Ace
Shooting Badge
Improves ability to shoot post fades

Fast Twitch
Finishing Badge
Speeds up standing layups or dunks around the rim

Fearless Finisher
Finishing Badge
Improves the ability to convert contact layups

Hot Zone Hunter
Shooting Badge
Boosts the shot percentage for attempts taken in a player's favorite spots

Hustler
DEF/REB Badge
A player that has a nose for the ball

Limitless Spot Up
Shooting Badge
Boosts the range that one can effectively shoot standing three point shots

Menace
DEF/REB Badge
A player known for harassing their matchup while on defense

Pick Dodger
DEF/REB Badge
Improves a player's ability to navigate through screens effectively on defense

Pro Touch
Finishing Badge
Gives an additional boost for having good layup timing

Slithery Finisher
Finishing Badge
Improves a player's ability to avoid contact when attacking the rim

Space Creator
Playmaking Badge
Improves a player's ability to create space from defender

Stop and Pop
Shooting Badge
Boosts shot rating on stand-still three pointers after dribbling

Tireless Defender
DEF/REB Badge
Reduces energy lost when exerting efforts on defense

Unstrippable
Finishing Badge
Protects the the ball while trying to do a layup or a dunk

Volume Shooter
Shooting Badge
Boosts shot percentages as shot attempts accrue throughout the game

Ankle Braces
DEF/REB Badge
Reduces the chances of getting crossed over

Bail Out
Playmaking Badge
Increases the chances of successfully completing a pass from mid-air

Ball Stripper
DEF/REB Badge
Raises the chances of stripping an opponent when they attack the basket

Break Starter
Playmaking Badge
Improves a player's ability to make effective outlet passes after grabbing a rebound

Bullet Passer
Playmaking Badge
Improves a player's ability to quickly pass the ball

Defensive Leader
DEF/REB Badge
Boosts the defensive abilities of teammates when in the game

Giant Slayer
Finishing Badge
Heightens the effectiveness of layups over taller defenders

Glue Hands
Playmaking Badge
Improves the ability to catch difficult passes and quickly put the ball on the floor

Green Machine
Shooting Badge
Increases the bonus given for consecutive excellent releases

Interceptor
DEF/REB Badge
Increases chances at getting steals in passing lanes

Intimidator
DEF/REB Badge
Intimidates offensive players causing them to miss shots more often

Limitless Takeoff
Finishing Badge
Favors dunks and layups from a farther take-off range

Lob City Finisher
Finishing Badge
Improves the chances of completing a successfull alley-oop dunk/layup

Lucky No 7
Shooting Badge
Gives a boost to early shot-clock jumpers

Mismatch Expert
Shooting Badge
Receive less of a penalty when shooting over tall defenders

Off Ball Pest
DEF/REB Badge
Improves a player's ability to bump and harass the offense off the ball

Pick Pocket
DEF/REB Badge
Improves a player's ability to steal the ball from a ball handler

Posterizer
Finishing Badge
Improves the likelihood of posterizing your opponent

Quick First Step
Playmaking Badge
Provides more explosive first steps out of tripple threat and size-ups

Rhythm Shooter
Shooting Badge
Improves shots taken after breaking down your defender

Set Shooter
Shooting Badge
Increases shot rating when taking your time before shooting

Slippery Off Ball
Shooting Badge
Strengthens the player's ability to get the open off the ball

Sniper
Shooting Badge
Boosts to well-aimed shots

Tear Dropper
Finishing Badge
Increases the chance of hitting floaters and runners

Triple Threat Juke
Playmaking Badge
Speeds up triple threat moves when trying to blow by the defender

Unpluckable
Playmaking Badge
Reduces the chances of getting stripped by the defender

Ankle Breaker
Playmaking Badge
Improves the likelihood of freezing or dropping a defender during dribble moves

Chase Down Artist
DEF/REB Badge
Raises the chances of getting a chase-down block

Chef
Shooting Badge
Increases the range for off-the-dribble three point shots

Handles For Days
Playmaking Badge
Reduces the amount of energy lost when performing dribble moves

Hyperdrive
Playmaking Badge
Increases the dribbling skills while on the move

Needle Threader
Playmaking Badge
Increases the likelihood that tough passes can get by the defense

Post Playmaker
Playmaking Badge
Boosts the shot percentage on passes made out of the post to a shooter

Post Spin Technician
Finishing Badge
Improves the ability of a post spin or drive to work effectively

Quick Chain
Playmaking Badge
Improves the ability to quickly chain dribble moves together

Blinders
Shooting Badge
Becomes unfazed by defenders from the side

Dimer
Playmaking Badge
Boosts the shot percentage for open teammates on jump shots after catching a pass

Dropstepper
Finishing Badge
Improves a player's ability to effectively use dropsteps in the post

Putback Boss
Finishing Badge
Increases shot percentage when attempting a putback after an offensive rebound

Special Delivery
Playmaking Badge
Gives boost to passer and receiver's takeover meter following a flashy pass if the shot goes in

Catch and Shoot
Boosts the chance of hitting a jump shot immediately after a catch

Clutch Shooter
Increases the ability to knock down shots in clutch moments

Deadeye
Reduces the impact of a defender who is closing out

Difficult Shots
Improves the ability to shoot difficult shots off the dribble

Fade Ace
Improves ability to shoot post fades

Hot Zone Hunter
Boosts the shot percentage for attempts taken in a player's favorite spots

Limitless Spot Up
Boosts the range that one can effectively shoot standing three point shots

Stop and Pop
Boosts shot rating on stand-still three pointers after dribbling

Volume Shooter
Boosts shot percentages as shot attempts accrue throughout the game

Green Machine
Increases the bonus given for consecutive excellent releases

Lucky No 7
Gives a boost to early shot-clock jumpers

Mismatch Expert
Receive less of a penalty when shooting over tall defenders

Rhythm Shooter
Improves shots taken after breaking down your defender

Set Shooter
Increases shot rating when taking your time before shooting

Slippery Off Ball
Strengthens the player's ability to get the open off the ball

Sniper
Boosts to well-aimed shots

Chef
Increases the range for off-the-dribble three point shots

Blinders
Becomes unfazed by defenders from the side

Acrobat
Boosts the ability to hit high degree of difficulty layups

Fast Twitch
Speeds up standing layups or dunks around the rim

Fearless Finisher
Improves the ability to convert contact layups

Pro Touch
Gives an additional boost for having good layup timing

Slithery Finisher
Improves a player's ability to avoid contact when attacking the rim

Unstrippable
Protects the the ball while trying to do a layup or a dunk

Giant Slayer
Heightens the effectiveness of layups over taller defenders

Limitless Takeoff
Favors dunks and layups from a farther take-off range

Lob City Finisher
Improves the chances of completing a successfull alley-oop dunk/layup

Posterizer
Improves the likelihood of posterizing your opponent

Tear Dropper
Increases the chance of hitting floaters and runners

Post Spin Technician
Improves the ability of a post spin or drive to work effectively

Dropstepper
Improves a player's ability to effectively use dropsteps in the post

Putback Boss
Increases shot percentage when attempting a putback after an offensive rebound

Space Creator
Improves a player's ability to create space from defender

Bail Out
Increases the chances of successfully completing a pass from mid-air

Break Starter
Improves a player's ability to make effective outlet passes after grabbing a rebound

Bullet Passer
Improves a player's ability to quickly pass the ball

Glue Hands
Improves the ability to catch difficult passes and quickly put the ball on the floor

Quick First Step
Provides more explosive first steps out of tripple threat and size-ups

Triple Threat Juke
Speeds up triple threat moves when trying to blow by the defender

Unpluckable
Reduces the chances of getting stripped by the defender

Ankle Breaker
Improves the likelihood of freezing or dropping a defender during dribble moves

Handles For Days
Reduces the amount of energy lost when performing dribble moves

Hyperdrive
Increases the dribbling skills while on the move

Needle Threader
Increases the likelihood that tough passes can get by the defense

Quick Chain
Improves the ability to quickly chain dribble moves together

Post Playmaker
Boosts the shot percentage on passes made out of the post to a shooter

Dimer
Boosts the shot percentage for open teammates on jump shots after catching a pass

Special Delivery
Gives boost to passer and receiver's takeover meter following a flashy pass if the shot goes in

Clamps
Boosts the ability to stay in front of the ball handler on the perimeter

Hustler
A player that has a nose for the ball

Menace
A player known for harassing their matchup while on defense

Pick Dodger
Improves a player's ability to navigate through screens effectively on defense

Tireless Defender
Reduces energy lost when exerting efforts on defense

Ankle Braces
Reduces the chances of getting crossed over

Ball Stripper
Raises the chances of stripping an opponent when they attack the basket

Defensive Leader
Boosts the defensive abilities of teammates when in the game

Interceptor
Increases chances at getting steals in passing lanes

Intimidator
Intimidates offensive players causing them to miss shots more often

Off Ball Pest
Improves a player's ability to bump and harass the offense off the ball

Pick Pocket
Improves a player's ability to steal the ball from a ball handler

Chase Down Artist
Raises the chances of getting a chase-down block
Other versions of Michael Jordan on NBA 2K22